Cooper Country Ford Parts Center
Find the Authentic Ford Parts You Want at Cooper Country Ford in Richfield Springs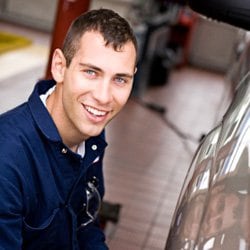 If you take pride in working on your Ford pickup, SUV or car yourself, then you know how important it is to get the right parts the first time, and when you need them. That's where the Parts Center at Cooper Ford comes in. We offer our customers the genuine Ford parts they need for their Ford F-150 pickup, Ford Escape SUV, or Ford SuperDuty truck. That way our customers can finish their current project and start planning for their next one.
Whether you're changing the oil or undertaking a much more involved task, you know how essential it is to use authentic Ford parts. These are the only parts that meet Ford standards, ensuring that they'll fit and perform as originally intended -- which in turn helps keep your Ford running in ideal condition, and for years to come.
It's also important to note that using Ford parts will not affect any warranties that cover your Ford. If you choose to use generic aftermarket parts, not only are they likely to have fit and function issues, but you could inadvertently void your existing warranties.
Our Parts Center team is happy to help you find the items you need, including accessories to show your Ford pride. If we don't have the part you need in stock, we'll make sure to get it delivered as soon as possible to reduce your downtime.
You can request parts either by using the convenient form below, or contacting our team at 888-432-0661. Our Richfield Springs location is an easy drive from the New Hartford, Amsterdam NY and Rome NY areas.